Last year I worked through a few changes in the way people and organizations (co)exist, especially as technology changes our world(view) and networks blow away rigid structures. I called this series X is the new Y.
Well, one article I read today really has 9 new Xs, so to speak, all from the genius of Joi Ito, head of MIT Media Lab. (Explanations begin around 16:30 of video)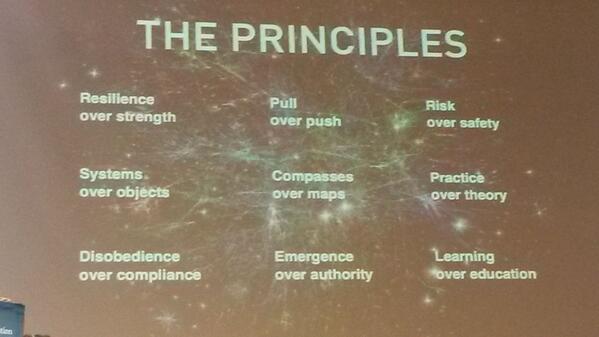 Ito calls them principles of innovation, and they fit perfectly into the x:y perspective.
Resilience is the new Strength
Pull is the new Push
Risk is the new Safety
System is the new Object
Compass is the new Map
Practice is the new Theory
Disobedience is the new Compliance
Emergence is the new Authority
Learning is the new Education
These are some of the things I have been considering in my fumbling, amateur way. I shall write more on these, I think. They fit with the other x:y topics I have already written about:
←This Much We Know.→